Why You Need A Content Calendar.
Updated: Jun 3, 2020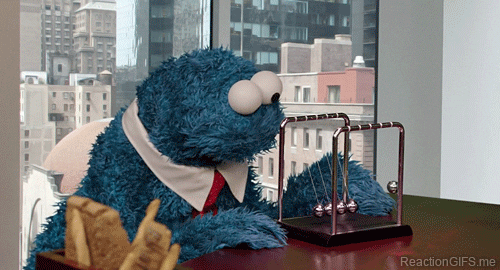 Everyone is talking about new years resolutions. Setting up goals and projects to be done over the next year. Most of these people will become overwhelmed, disappointed, and give up. Why? Because they are setting up goals that are more than likely unattainable.
I know that you are going tell yourself, I am going to do A, B, C, D....this year. The problem, when it doesn't happen, which is probably 80% a reality, you are going to be very let down and lose whatever self confidence you had at the beginning of the year.
So, what are you to do? Don't make a damn new year's resolution. Its that simple. Instead, let's pick three attainable goals. Only three.
In order to do this, you will have to take the time and ask yourself what you want from your writing and your platform.
Do you want to write a blog about your struggles as an author?
Do you want to put each chapter of your book on a popular writing app or on your own blog?
Do you want to get on one or two social media accounts and grow them, organically?
You have to really think about what you want. That will set your course and will also begin to set up the foundation for your author platform.
Once you have your three goals, you need a content calendar. I use one provided by CoSchedule. I happen to like it the best. There are tons out there though. Type it in Google and try some out. I didn't pay for mine, there are so many that are free.
I set mine up very simple format:
I simply set up the days I want to put out certain content. I have changed my Instagram posting schedule so that after a few posts a pattern will emerge. One column will be personal writing, one will be personal stuff, one will be brand stuff.
Also, I am making these things ahead of time. So that hopefully, over the next few weeks, I will have several blog posts done and scheduled. Several Instagram posts scheduled, (I use Grum). I am also scheduling my Facebook posts to coincide with the days I want things to post on that medium. (I use Crowdfire, the paid version for this.)
I can't come up with original content all the time, so on my FB, Twitter, and Google plus feeds I find really good quality content that I can share. Things that align with my brand of helping new authors.
If you start this now, you will get it done and in play by mid-January. Take your time, set it up right. If you do, you should get to where you have your content scheduled for two months out. Maybe more as you build your reserves of content.
Trust me. If you do this, you will be less overwhelmed. Not only that, you will get in a regular schedule of posting content. It will take less time, allowing you to spend more quality time on your writing.
You will notice in my content calendar, I don't schedule writing. That's because I do it every day. Sometimes I crank out a shit ton of words, and sometimes I can barely get a paragraph done. But I write every day.
I write crime fiction horror, thriller, and paranormal novels. My time in the Coast Guard and my degree in Forensic Chemistry helps me create fantastic stories. If I'm not writing, I am binge watching Netflix and probably drinking whiskey.
You can find me on Pinterest, Amazon, and Facebook.